Close but no cigar: Cudas down by 8 in Odense
Round 5. Vest Danmark vs CAF
On Saturday 28 May 2022 the Cudas ventured across Storebæltsbroen to take on the conglomerate of Danish teams from outside sjælland – West Denmark – at Hans Christian Andersen's birthtown of Odense.
Much like a tormented Andersen novel ending, ultimately the Cudas went down by just 8 points in a fast paced match played with great sportsmanship.
With limited numbers, the Cudas borrowed two West Denmark players each quarter to make the match a 12 per side affair after realising that new gun recruit, Ray wasn't quite as match-ready as promised by the scouts.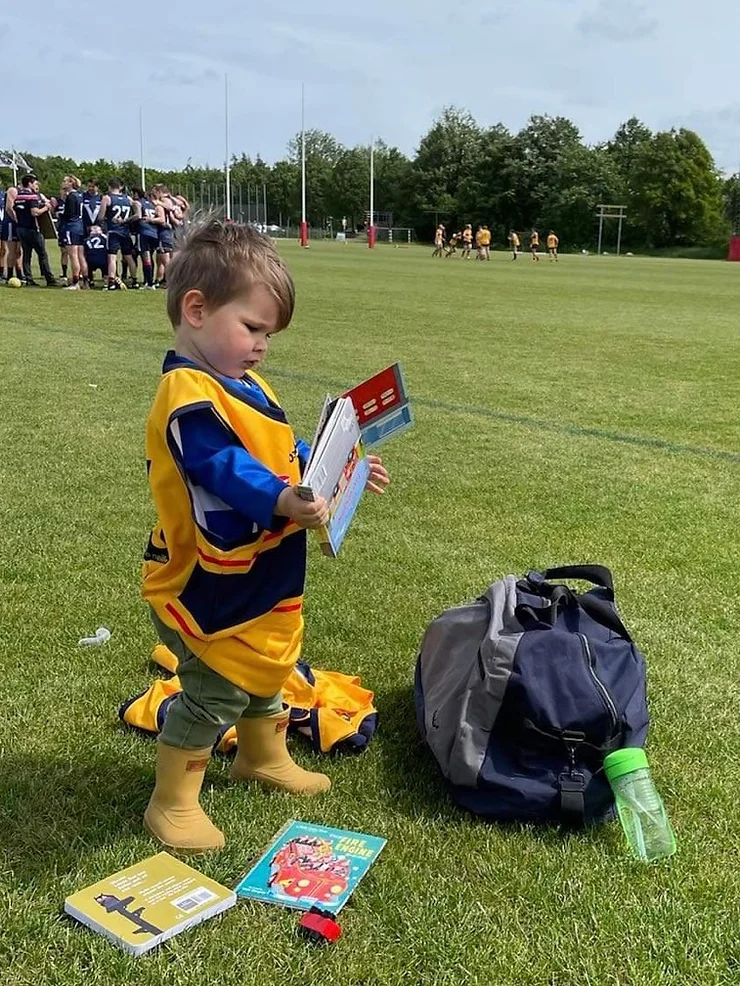 Donning big V jerseys (V for West Denmark), the home team made a quick start; kicking a few early goals with relative ease. With the help of dedicated ruck work and follow ups around the ground from Boydy, our own forwards came into the game, particularly Sandow and Jack getting on the board to close the gap by the quarter time whistle.
Bram was the big man forward and created strong contests and opportunities at ground level, meanwhile Kaj was running forward and contributing to the scoreboard in the second term. But the hosts countered again, largely through disciplined one-on-one defence, and streaming free in the midfield.
Down back, Fraser was very busy collecting loose balls, creating contests, and came into the huddle like a Bluejuice song- walking around on (broken) leg. Ironically, at one stage Fraser was hanging on to an opponent's foot for half a minute before the umpire called for a ball up.
The Danish contingent of Rasmus, Rasmus and Kristian had put on the clamps and limited scoring, with particularly Kristian instrumental in big clearances. Rasmus also took a whack on the bridge of his nose but showed resilience and battled on.
By half time the Cudas had edged forward, with a few quick wins at the centre bounce from Mark and Emil, and Boydy's continued efforts.
In the third quarter the Cudas got swimming, bolstered by Emil's gut running and defensive efforts, and Richard became elusive on the forward flank, spotting up targets with pinpoint accuracy. Thanks to this and impressive over-the-head lookaway handball from VC Mark, Sandow put away a few more sausage rolls and the Cudas looked strong.
But in the last the home team lifted a notch, breaking the lines and capitalizing on back-half turnovers. They ran away with momentum and earned their post game pølser and Odense pilsners.
A hard lesson learned as we look ahead to the home game against Malmö next weekend. A big thanks to Odense Australsk Fodbold for hosting another good day of football for all.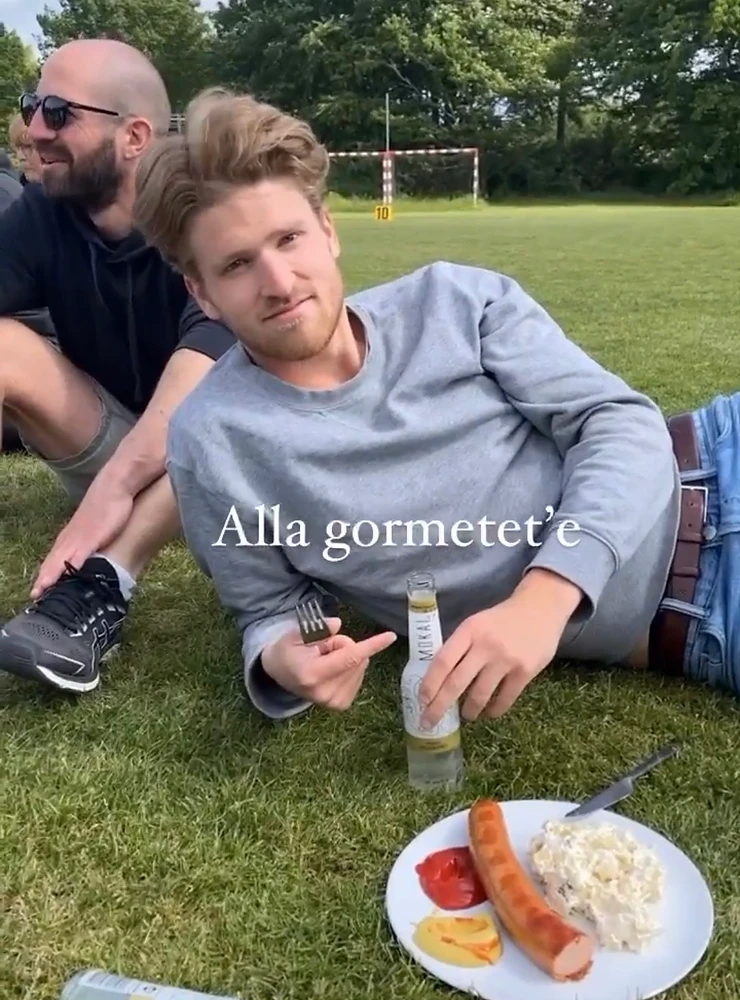 Kaj Kremer 5, Tom Sandow Smith 5, Emil Thaning 2, Jack Siebert 1