Cudas on a roll
Round 3: Farum vs CAF
Coach's Report…
The undefeated Baracudas headed up to Windy Hill in Farum with their strongest line up to date (no disrespect to the pres and the snowman there). Kicking with the aid of a small cyclone, the Cudas got away to an impressive early lead through some elegant forward craft from Jack and Sandow-Smith. The mids were on top, helped by some strong body work from Kaj and relentless running and pressure from 'Welcome-back Wilkinson', KP and Tommy P.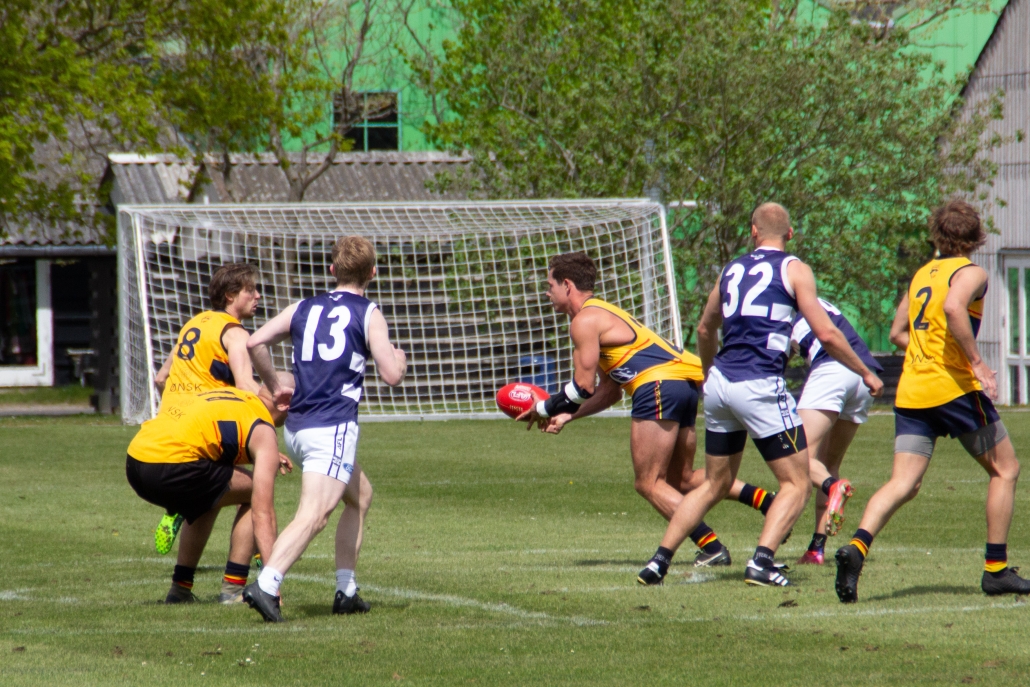 The defenders took control of the game kicking into the wind in the 2nd, led by Mark B in his first hit out for the club. His decision making and skills were sensational as he commandeered his back 3 to repel Cat attacks time and again. Kristian was let off the leash and bee-lined every ball that came in. With Emil sweeping through and connecting with the midfield, the Cudas were able to carry their quarter time lead into the main break.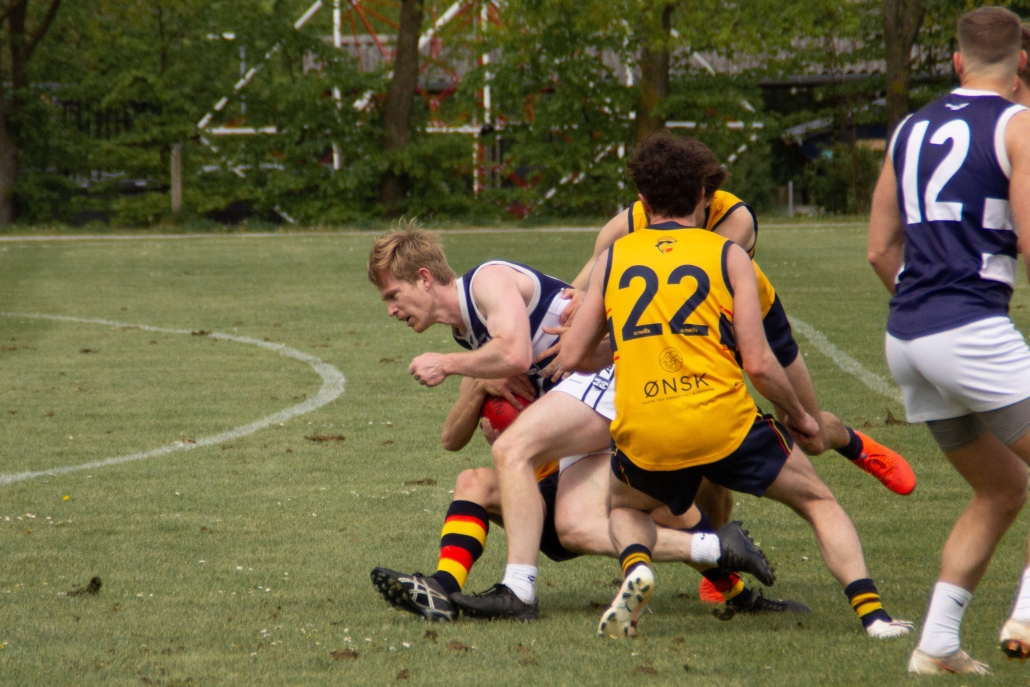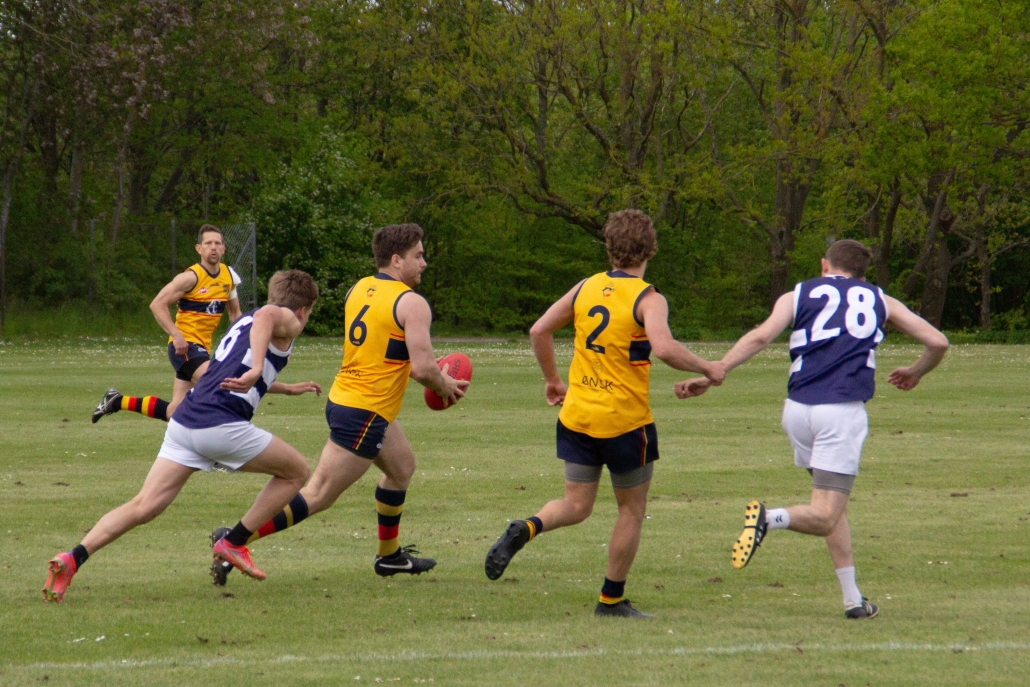 The 3rd quarter put the result beyond doubt with Jack putting on a clinic through the middle and up forward, while Daisy was putting his double sided skills on show to compliment a great rundown tackle. Kane continued his all-round performance of see ball, get ball, tackle, smother repeat and Patrick was dominating down back. Kaj continued to present long leading options coming out of defence and Pagey was starting to accelerate out of congestion. Cam's repeated tackling pressure in the middle thwarted many of Farum's clearance attempts adding to an already high profile on-ball brigade.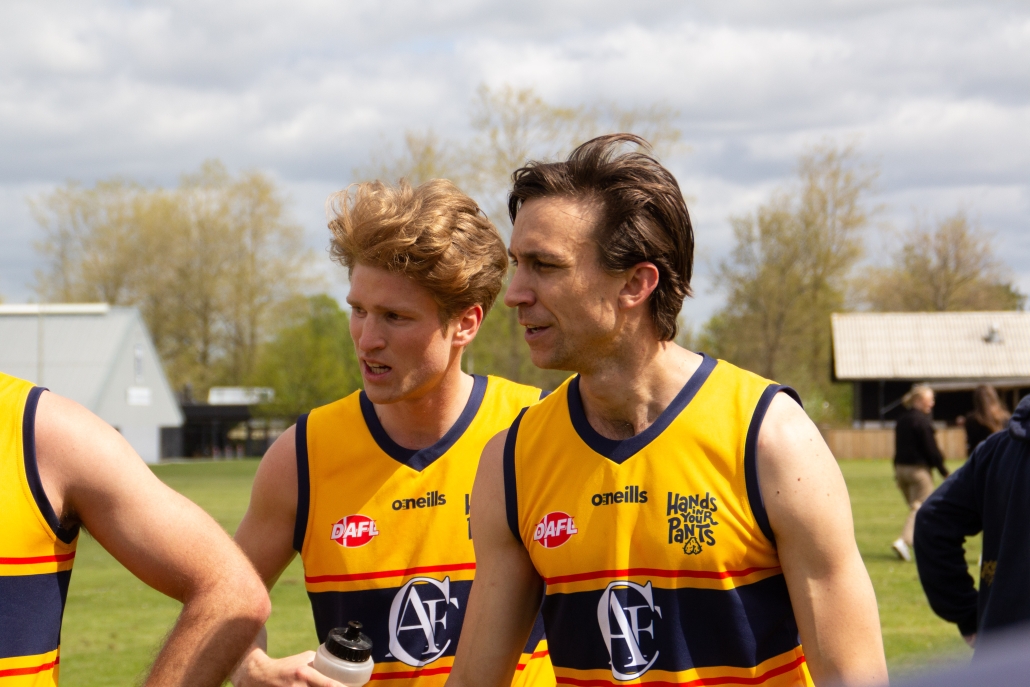 Big Brambles got his chance to shine in the last and didn't disappoint. Thrown into the ruck he started to dominate the airwaves with some deft tap work, also working up forward leading intelligently and making a contest. The forwards took the cookies with 6 each to Jack and Smithy, while Tom was dishing them out and Daisy enjoying a couple of snags. Brilliant overall team effort today and a huge win. Couple of highlights… two incredible pick-ups off the boot laces from Smithy and Jack and Kristian's long bomb goal from the centre square.
As always, thanks to the helpers, Atiba and Kristian for doing a great job with the whistle, Fraser for running the water and Rasmus and Jas for their work behind the scenes.
Jack Siebert 6, Tom Sandow Smith 6, Kaj Kremer 2, Brett Day 2, Tom Wilkinson 2, Kristian Frevert 1, Emil Thaning 1