Two on the trot for the Cudas
Round 2: Port Malmö vs CAF
Yesterday we travelled to Malmo for our first away trip this year. Most away games have their challenges and this was no different. In the wee hours of the morning Sandow Smith went missing…literally…(a story for another time), a car full of boys with sore heads forgot passports and only scraped through the border with wit and charm, and birthday boy Elliot Jackson dislocated his shoulder in the first tackle of the game. Ouch!
The boys seemed a bit off their game and played poorly in the first half. 2nd gamer Christian Poulsen saved the day on a few occasions and a cold footed forward line took a while to kick straight. The home team Maulers played strong and direct and slipped their man on too many plays. We were lucky to be up by 2 goals at the half.
The second half the midfield came alive and everything clicked from the first bounce. Emil Thaning and Sam Murray were clinical out of the middle and Fraser Lane benefitted bagging 10 goals for the day. A few more positional adjustments around the ground and Malmo never got back in it. Thanks to el presidente Jason Nunn for umpiring fairly on the day.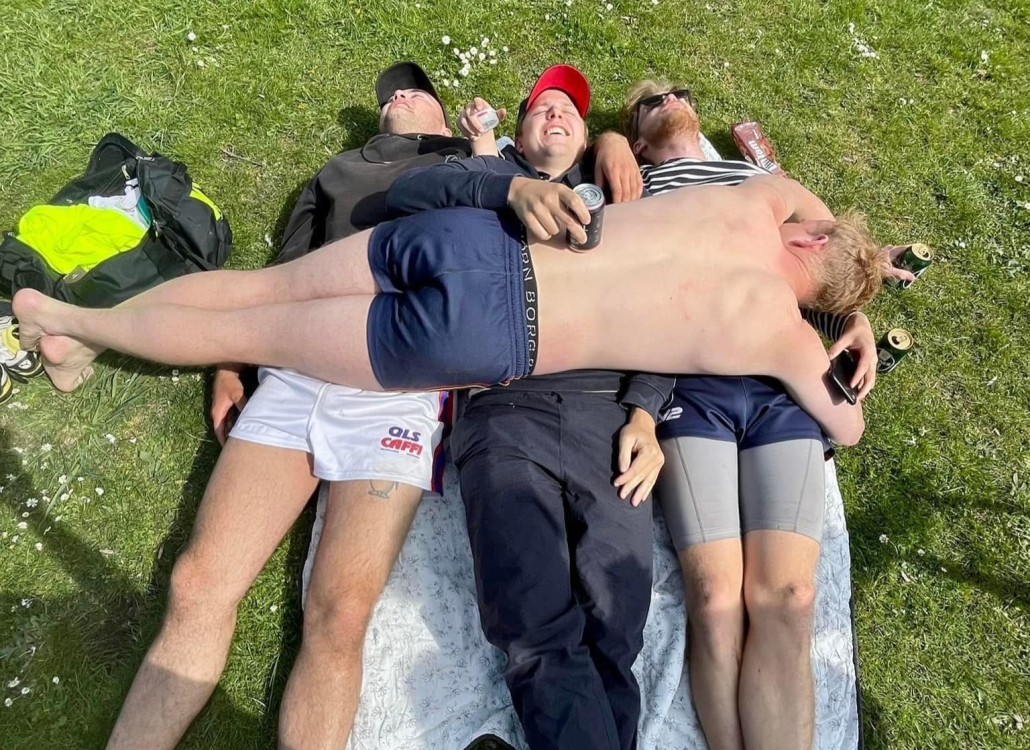 A great day put on by the hosts with beers, BBQ and a raffle. A fun day in the sun for all….except Elliot who we wish a speedy recovery…
…and Sandow, wherever he may be